Shopping Cart
Your Cart is Empty
Thank you for your business!
You should be receiving an order confirmation from Paypal shortly.
Exit Shopping Cart
In addition to awareness and education we have partnered with several local rehabilitation centers. If you would like to speak with someone immediately,call National Addiction Hotline is 844-289-0879

If you are struggling with Alcohol or drug abuse and would like to join a support group, please call our office, Patriot Project (888) 842-1088


Recent studies show that 28% of women in the military will be sexually abused and or raped.
The Patriot Project provides temporary/emergency housing for women and children in need, also we help locate a support group to begin the healing.
If you need assistance call 24hours National Sexual Abuse Hotline is 800-656-4673

An average of 122 people a day in the United States commit suicide, 22 are veterans. The Patriot Project has on staff a Suicide Prevention Specialist that speaks on awareness and education across the country.
If you or someone you know needs immediate assistance the 24 hour National Suicide Hotline is 800-273-8255
The Patriot Project provides counseling at no cost to those that have been affected by abuse. Pastoral counseling is a process in which ideas and principles advanced by the disciplines of theology and sciences of behavior in working with individuals, families and groups are used.

John Calvin once wrote "It is certain that man never achieves a clear knowledge of himself unless he has first looked upon God`s face, and then descends from contemplating him to scrutinize himself."

for counseling appointments, (888) 842-1088

Veteran Force offers job training as well as job placement.
Hire the Vet !
We strongly believes that all programs to assist veterans must focus on helping them obtain and sustain employment. Veteran Force Employment Services has a network of employment agencies and Vocational Rehabilitation Organizations that are instrumental in securing employment for Veterans. The Patriot Project hosts Job Fairs periodically where local businesses are invited to meet with Veterans that are entering or reentering the job market.
Christopher Dodge fund provides financial assistance for families of the fallen.
Family support program and assistance
The Christopher Dodge memorial fund has been established to help offset financial cost often occurring with the death of a veteran. As an employee of the Patriot Project, Chris always concerned himself with the collateral damage felt by loved ones.

To apply for assistance/employment send us an email at [email protected] and attach a copy of your DD214 . If you are in need of food or shelter, call us ASAP at 888-842-1088

Veteran Force and Christopher Dodge Memorial Fund are operating subsidiaries of the Patriot Project USA ©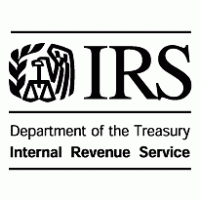 Veteran Force, Vet Pets, and The Christopher Dodge Memorial Fund are operating subsidiaries of the Patriot Project, a domestic corporation with offices through out the United States.

EMPLOYER IDENTIFICATION NUMBER : 81-5426883

DLN; 26053497002437

PUBLIC CHARITY 501 (c) (3)

EFFECTIVE DATE OF EXEMPTION : 02/19/2017

IRS (877) 829-5500

0

/